#ShareTheLove This Galentine's Day
Posted on February 09 2017
Right before Valentine's Day, there is what's become a cult-favorite holiday that falls on February 13th. Rather than celebrate romantic relationships, this day celebrates the foundations of friendships with the remarkable women around you – also known as: your gal pals.  This day has been appropriately titled Galentine's Day, and has been gaining traction year after year since its inception from the NBC hit, Parks & Rec.
So how do you celebrate? Looking for ideas on things to do with your girlfriends? We have the following in mind for some Galentine's & Valentine's Day inspiration!
Throw a Party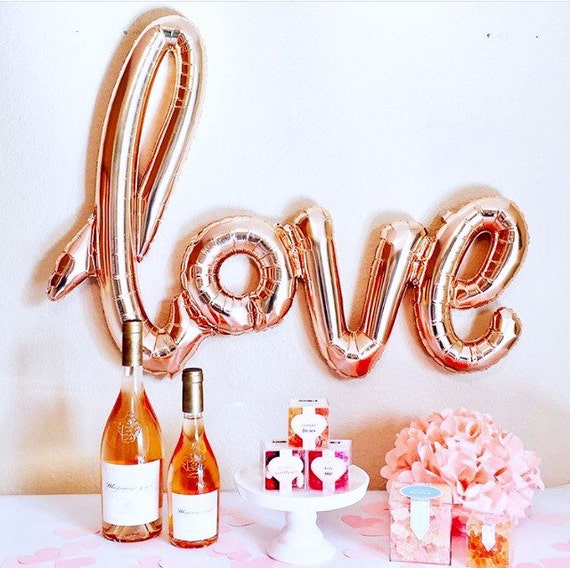 Decorate Your Space – Small pink and red party favors, accent details, champagne flutes, and a few balloons; it doesn't take much to set the scene! Splurging on $15-$20 of decorations can take your house soiree to a next level, making it official. Holiday decor also provides for great photo opps for when your girlfriends make it over.
Host a Dessert Night – Interested in finally trying those recipes you see on Pinterest, or in a Tasty video on Facebook? Now is the perfect opportunity to get to cracking! Round up your girlfriends and host a Dessert Night In, having everyone bring a dessert they worked on, or work on them together in your own kitchen. We have some Recipe ideas on our "Sea & Hostess" Pinterest board to get your ideas flowing.
Have a Gift Exchange – With the accessibility to niche boutiques and shops online, it's so easy to find small & cute gifts for friends that are right up their alley. Have a girlfriend that loves ornate jewelry? Find her a piece from an Etsy shop. Your tech-savvy best friend? Place an order on Amazon for a small new tech toy. With convenient online shopping, the possibilities are endless!
Have a Night Out
Movie Night Downtown – Is there a quaint theater by you? Between new releases and theaters showing blockbuster classics, you're sure to find a romcom somewhere nearby, or at least a theater playing one around this time of year. Invite a few of your closest ladies out and make a night of it.
Girls' Night Dinner – You can never go wrong with an old fashioned night out on the town. Find a restaurant that suits you and your friends' taste and enjoy some quality girl time over a nice dinner. Extra points for ordering desserts.
Enter our #ShareTheLoveGiveaway
And in the midst of it all, we have a fun and interactive giveaway that allows the chance for you and 2 of your girlfriends to win a suit of your choice from our Spring 2017 collection! Enter our Instagram #ShareTheLove Giveaway.*
It's easy!
Tag 2 friends on an indicated #ShareTheLove post on our Instagram profile and;
Have them follow @SeaAndSand_'s Instagram account
Entrants and friends must live in the U.S. and be following @seaandsand_ at time of random drawing (2/14/17).
We'll announce the 3 winning friends on Valentine's Day, 2/14/17.
Good luck and we can't wait for you to #ShareTheLove.
For more on our #ShareTheLove Giveaway, visit our official rules page.
*Edit: This Giveaway closed 02/13/17. Entries are no longer accepted.